BETHESDA OUTREACH MINISTRY
Christ's Mercy In Action
Mission
To build and strengthen the kingdom of God by providing assistance to those in critical financial need.
Vision
To energize our community to join in our mission as we provide assistance and spiritual truth in the name of Jesus Christ to financially challenged individuals and families.
Core Values
Compassion - We will approach all of our opportunities with love, mercy and empathy
Honesty - We will conduct our relationships with complete honesty and fairness
Respect - We will treat each client with respect and courtesy
Impact Community - We will use our talents treasures and resources to make a difference in those who need it most.
Stewardship - We will prayerfully use the gifts of our donors and supporters and we will hold ourselves accountable for its distribution as we help those in need move toward self sufficiency.
Teamwork - We will strive to work with clients to gain their commitments for assuming their responsibility.

HISTORY AND FOUNDER
In 1994, at the age of seventy, Clarence Blasier was moved by the Holy Spirit to establish a ministry reaching out to financially challenged families in the Stark County area. With the cooperation of the pastoral staff, church leadership, and congregational volunteers, the Bethesda Commission was founded as a ministry of The Chapel in North Canton. All clients are informed that their assistance comes from Jesus Christ, and many have been drawn closer to Him; some have chosen Him as their Savior.
In 2001, Bethesda was chartered as an Ohio independent not-for-profit corporation and received it's (501)(c)(3) tax exempt status. The name was changed to Bethesda Outreach Ministries.
Under various titles, Blasier served as the leader of the Bethesda Outreach Ministries since its founding until 2015 when he retired from Bethesda.
Clarence was a charter member of The Chapel and was an active, involved associate. He authored nine successfully published Christian books. He had a varied business and community service background and in the 1950's served as State President and National Vice President of the Junior Chamber of Commerce. Blasier was a veteran of World War II and fought in the Battle of the Bulge as a Sergeant in General Patton's Third Army. He was a graduate of Louisville High School and the University of Akron.
On June 12, 2017 Clarence went home to his savior and was reunited with Nina, his wife of 42 years.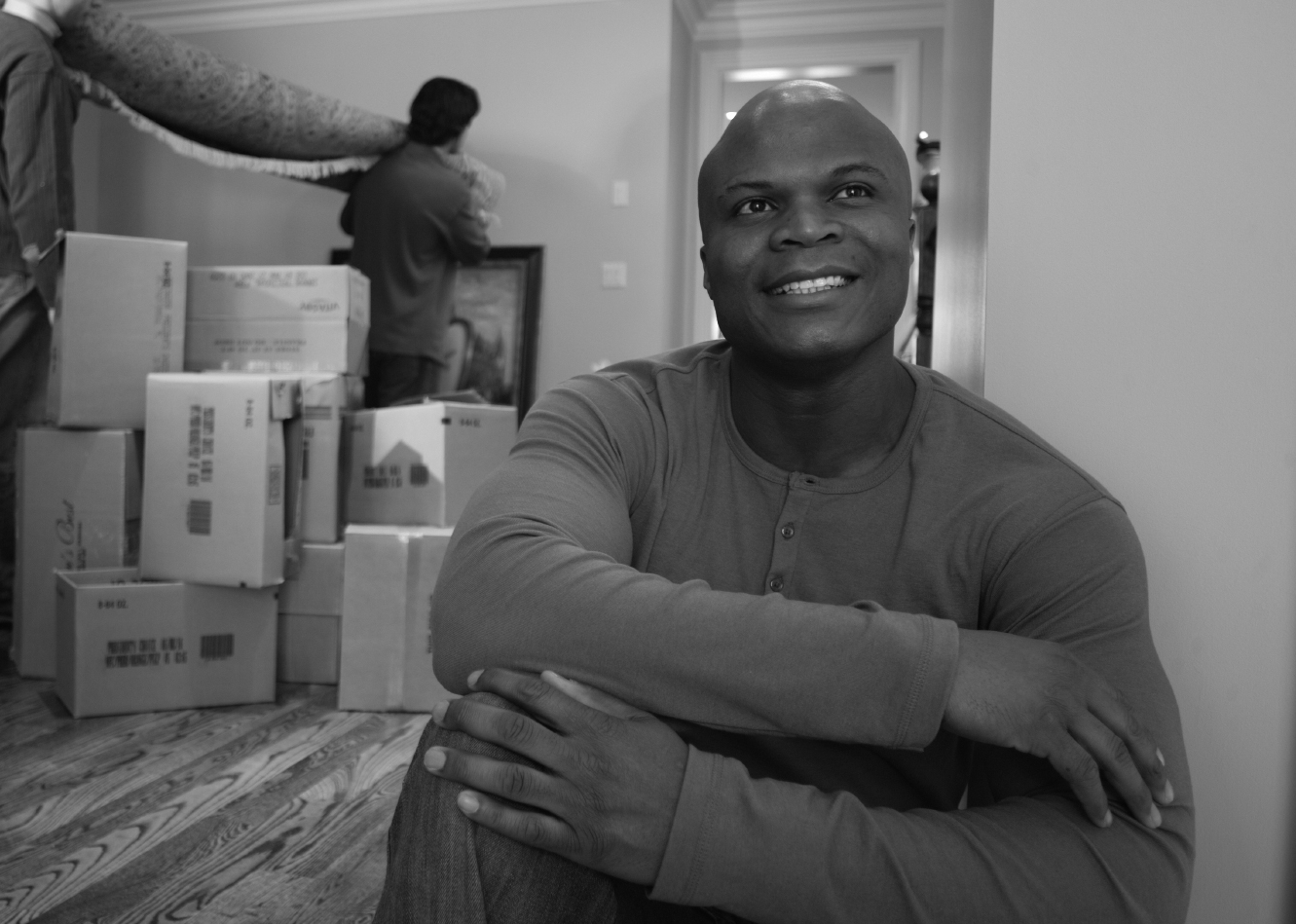 HOW DO I GET ASSISTANCE?
Process & Procedures FOR SERVICES

CRITERIA
To qualify for Grants, the individual or family must be recommended by a Pastor from a local Christian Church and/or have a relationship with one of the church's Pastors or members.
The board will review each Grant request to ensure that it meets with both the literal interpretation of the policy as well as the general intent behind the policy.

PROCESS
Grant requests must be submitted by the applicants Pastor, (or someone who is directly assisting the Pastor) and must be approved by the church's lead Pastor. Requests should be mailed or emailed to BOM President, who will then forward the request to the Bethesda board. Grant applications must include the following:
Name and address of person for whom Grant is requested
Criteria for which Grant is being submitted such as shelter, utilities, etc.
Contact information of person submitting the request (if not submitted by potential Grant recipient) so that the board can follow up with additional questions if needed
Signatures of the person in need of the grant and lead Pastor of the affiliated church
All requests will be reviewed and voted on by the BOM board. The board President must seek board approval for any Grants that exceed $499.00. The board will review requests greater than $499.00 and ensure that it meets the stipulations of this policy. Grant requests will be processed within a reasonable amount of time.
If the board determines that the Grant applicant qualifies, the board must arrive at a simple majority approval before any disbursements are made. The board will determine both the type and/or amount of the Grant to be disbursed. At times, disbursement decisions will be conducted by e-mail to board members. In those cases, the President will then notify the board Members of the boards final determination.
The President or a board member will inform the applicant of the determination of the board. Disbursements for approved Grants will be issued within 2 weeks of the approval.
Purpose of Bethesda Outreach Ministries
The purpose of BOM is to assist those within our community with unexpected short-term financial needs that cannot otherwise be met. The standards for determining type and level of need are spelled out in this document. Examples of needs may include, but are not necessarily limited to, mortgage payments, rent, utilities, and other short-term living expenses. This is primarily accomplished through, but not limited to, the generous giving of the Church family to BOM.
Bethesda Outreach Ministries is based upon Scripture
'Come, you who are blessed by my Father, inherit the Kingdom prepared for you from the creation of the world. For I was hungry, and you fed me. I was thirsty, and you gave me a drink. I was a stranger, and you invited me into your home. I was naked, and you gave me clothing. I was sick, and you cared for me. I was in prison, and you visited me.' "Then these righteous ones will reply, 'Lord, when did we ever see you hungry and feed you? Or thirsty and give you something to drink? Or a stranger and show you hospitality? Or naked and give you clothing? When did we ever see you sick or in prison and visit you?' "And the King will say, 'I tell you the truth, when you did it to one of the least of these my brothers and sisters, you were doing it to me!' Matthew 25:34-40
"Bear one another's burdens and so fulfill the Law of Christ", (Galatians 6:2)
Additional Scriptures: (Deuteronomy 15:7-8; Isaiah 58:6-9; Jeremiah 22:16; Job 29:12-16.)
At BOM we work hard to follow scriptural guidelines for being good stewards of the monies entrusted to us. We believe those who handle and distribute monies given to God's work should not only be above reproach in all respects but should also be held accountable (I Cor. 4:2).

Bethesda Outreach Ministries: Determination of Need
BOM will be called upon to address a variety of different needs. Members of BOM board will determine the validity and applicability of BOM to meet these needs.
Classification of Needs
A wide range of needs may manifest themselves in financial crises. Members of the BOM board will evaluate causes for financial needs, as BOM cannot and should not meet every type of need. Further, BOM can be a conduit for directing individuals and families to resources that should deal with the underlying need. The main responsibility for these resources should be provided by the applicant's local church. For reference purposes, stated needs are classified Type, Duration, and Category.
A. Type
Perceived: These constitute either "wants" or desires and as such do not pass the reasonableness test (on a cold day, I need a warm covering. I do not "need" a mink coat). BOM cannot address perceived needs.
Actual Needs: These are both reasonable and can be readily documented. All BOM awards must be both "reasonable" and documented.
B. Duration
1. Needs that can be addressed by BOM:
Emergency: These are immediate documented needs. BOM may address these needs so long as they fall within the boundaries of need by Type and/or Category.
 
Short Term: These are documented needs that represent situations or conditions that are 3 months (90 days) or less in duration. BOM may address these needs so long as they fall within the boundaries of need by Type and/or Category.
2. Needs that can Not be addressed by BOM:
BOM will not cover long-term needs: These are documented needs that represent situations or conditions that are more than 3 months (90 days) in duration. BOM cannot address these situations. Individuals making requests should be directed to social and governmental agencies that are designed to deal with long-term needs. The local church should provide the person in need with updated lists of local resources for long-term help.
 
BOM will not cover Chronic needs: These are needs that are the result of chronic financial irresponsibility. BOM cannot address these situations. Individuals making requests should be directed to counseling or services that deal with financial responsibility and stewardship.
C. Category
Physical need: These involve but are not limited to, shelter, and transportation, or are directly related to the maintenance of these basic commodities (electricity, water, gas, or telephone). Items not directly related to life, safety, or health do not qualify as needs (cable TV, internet, etc.). Needs must be documented and must pass the "reasonableness" test.
 
Spiritual need: These needs are primarily the responsibility of the church as representatives of Jesus Christ to come alongside others in grief (Romans 12: 15), to seek reconciliation (2 Corinthians 5: 18-20), and to restore those who have fallen into sin (Galatians 6:1). BOM may assist these needs to the extent that they overlap actual physical, emergency, or short-term needs. For example, BOM may pay to secure transportation (physical need) to allow the individual to be with family at an out of town funeral. Or BOM may provide funds for (emergency or short-term) counseling or treatment for those dealing with the addictive nature of sin. Since spiritual needs are a church matter, BOM may only assist the pastoral staff if requested by the Pastor.
 
Emotional need: BOM cannot address needs related to status, esteem, acceptance, empathy, affirmation, or validation. BOM will be understanding and sympathetic to individuals' cries and will stand with the applicant's local church and Pastor to provide personal encouragement and refer individuals to counseling where appropriate.
 
Medical need: BOM may choose to deliver assistance for medical needs in situations where the applicant provides verifiable medical records. BOM will not provide support for cosmetic medical procedures or nonprescription drugs.
 
Legal needs: BOM will not help to pay taxes, child support, legal fees (including lawyer fees}, fines, or any assessment levied by a court of law, government entity, or any entity with legal authority to impose levies on its constituents (homeowners organizations, improvement districts, etc.).
 
Lifestyle choices: BOM will not give Grants toward any debt that is not specifically related to a home or a vehicle. BOM will not pay more than the equivalent of three months payments toward the home or vehicle debt (short-term).

Establishing Need
All needs must be documented. All documentation must be written and must establish two facts: the existence of a financial deficiency and the inability of the individual making the request to meet that deficiency.
 
Application Process
All requests for help require that the application be filled out in full and signed by the applicant (or by a trustworthy individual who has firsthand knowledge of the person's situation) and the lead Pastor of the applicant's affiliated church.
Individuals making requests will need to provide copies of bills to establish the existence of a need. In some cases, the board may request bank statements and/or check stubs to establish inability to pay.
All documentation must be in written form and current (status as of the day of application or payment). No payment can be made without current written documentation.
BOM cannot pay more than the documented need amount. BOM may provide what it determines is reasonable under the circumstances.
 
Tracking and Responsibilities
Review all BOM applications.
Verify applicant's information in the data base if possible; previous help from BOM, status, etc.
Maintain a file for each application, including all BOM documents. (BOM Comments/Recommendations and BOM Disbursement Tracking)
At the discretion of the board, interviews may be conducted to meet with the applicant and his/her Pastor. One or two board members and the applicants Pastor or designee will conduct the interviews with the applicant.
Provide each scheduled Interview committee member a copy of the BOM application for each applicant to be interviewed.
Submit the application, a brief summary of the request to the board of Directors. The request will be reviewed and discussed at the next board Meeting. In extreme emergencies, a vote can be called by the board President via e-mail and documented accordingly.

POLICY STATEMENT
The purpose of this policy is to set forth the conditions for which Bethesda Outreach Ministries (BOM) may authorize and disburse Grant funds. Grant disbursements will be approved to provide for the basic necessities of life to needy persons. Types of disbursements may include, but are not limited to: shelter, medical care, utilities, and other types of assistance. Assistance provided through a Grant is intended to be a onetime gift.
All requests must receive board approval by a simple majority of the board before any funds, services, or material assistance is disbursed. Grants are a non-taxable charitable contribution provided to alleviate hardship.
Donors may not designate their contributions to any specific individual.
Make sure you've read the Guidelines and process of approval for assistance from Bethesda Outreach Ministry before submitting a grant request. You can fill out an application online or download/print the application to be mailed.
CONTACT
Please feel free to contact us with questions by using the contact form below. If you are interested in applying for a grant, you can either complete the online form, or download/print the application and mail it to the address below.
Mailing Address:
Betheseda Outreach Ministry
P.O. Box 3004
North Canton, OH 44720
You can also email the completed grant application to Bethesdacb@gmail.com
Contact:
GET INVOLVED
We believe the power to transform lives lies in individual's willingness to follow the call of Christ to build the Kingdom of God on earth. Our mission is to provide hope and mercy to anyone who needs it. If you would like to get involved with some of our work, please contact us at Bethesdacb@gmail.com. We believe mercy in our community will come most effectively from others in our community and we cannot thank you enough for your efforts at sharing the love and mercy of Christ with those who need help.
If you would like to donate to our cause, please use the button below. Know that 98% of your donation goes directly to the mission of Bethesda to reach out to those in need.